A couple weeks ago I had pinned a picture on Pinterest, of some paint dipped cans.n And after Mandy's tutorial 2 weeks ago of her paint dipped vase, I wasn't so sure if it would be too much work. I'm not as resourceful as she is about fixing things that don't work after the first try. Her recommendation was just to make sure the paint was thin enough to create a smooth surface, but not too thin that the color doesn't take. So yesterday I decided to try my hand at some cans. I always have lots of cans and the girls are in need of some more organization in their room.
First things first you will need some paint, I of course of all kinds of random paints, some acrylic and some samples from Lowes.  If you are ever in need of just a small amount of paint for a project, the sample sizes from your local hardware store are the perfect size, and they will mix you any color you want.
And of course a few washed and dried cans.

I then used an empty and cleaned cream cheese container to perform the actual dipping, but any container bigger than your can will work, just make sure it is bigger than your can and has high enough sides (that when you dip your can in, the paint won't sploosh out the top).  So once you have your container, pour your paint in.  The sample size paints were perfect for this, because you do need a fair amount of paint.

Then its really pretty simple, just dip your can in.  I then slowly spun the can in a circle to try to even out how high the paint came up on each side.  The bottom line is that its not going to be a perfect line, at least I couldn't get one, but as long as its even enough for your liking.  I kind of determined I like the unevenness, but its up to you.  

Now simply pull the can straight up and let the excess paint drip off for a minute or so.  Once its done dripping move the can over the a safe area to dry.  I used some foil and just let the cans sit on the foil and dry.
I then proceeded with the same process for my next 2 cans.
I did let them dry overnight to ensure that they were completely dry and then moved them into my girls room to get the organzining started.
Today we are joining a pinterest hop!  If you want to join us, use this link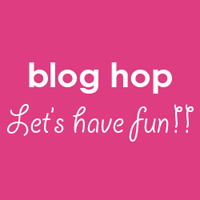 Back to Blog